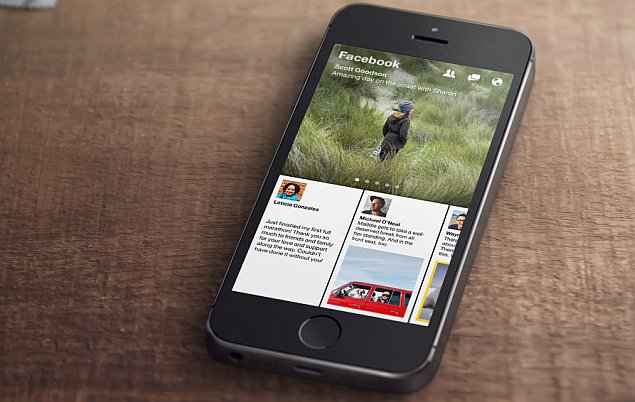 The new app will surface content from 19 different "sections," including sports, tech, pop culture, and "LOL." The app also has a "Newsfeed" section, which is the same News Feed users are accustomed to on the native apps, but with a new design.
Each section will have a rotating carousel of images across the top, and individual cards and stories below that image. The new app was specifically designed to look different than the native apps, and has larger images and content cards without the typical blue trim present on Facebook's native apps.
Users will be able to select which sections they wish to subscribe to, and all content will be curated through a process that includes an algorithm and a human selection. For now, sections will not be personalized. For example, a user in San Francisco will see the same items in his sports section as a user in Chicago, although personalization could be added in the future.
The app also has a preview feature for users to see what their posts will look like before they are shared on Paper. Anything shared on Paper will also appear on that user's Facebook News Feed in the native apps and on desktop.
via Mashable (more details)