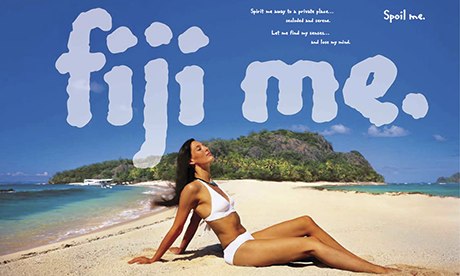 How do you sum up a country in three or four words? With difficulty, if these tourism slogans are anything to go by. Here's a look at the phrases destinations around the world have used to try to persuade tourists to visit.
Innuendo
Fiji Me
Latvia – Best enjoyed slowly
I feel SLOVEnia
Naturally Nepal – Once is not enough
New Zealand's Hutt Valley - Right Up My Hutt Valley
Israel - Size doesn't matter
Indonesia – Admit It You Love It
Tactile
Lithuania – See It! Feel It! Love It!
Anguilla – Feeling is Believing
Paraguay – You have to feel it
Google Translate
Greece – You in Greece
Grenada – Live the Rhythms of Spice
Slovakia – Little big country
South Africa – Inspiring new ways
Uruguay natural
Serbia – Life in the Rhythm of the Heartbeat
Disturbing
Panama – It stays in you
Colombia – The only risk is wanting to stay
Morocco – The country that travels within you
Overexcited
There's nothing like Australia
Incredible !ndia
Brazil Sensational!
Smile! You are in Spain!
Incredinburgh
Odd
Jump into Ireland
Visit Bangladesh before tourists come
Dumfries and Galloway - A touch of the exotic
Epic
Montenegro – Wild Beauty
The Kingdom of Swaziland – A Royal Experience
Egypt – Where it all begins
Clean and simple
Germany – The travel destination
Go to Hungary
Definitely Dubai
Fargo, North Dakota - Always Warm