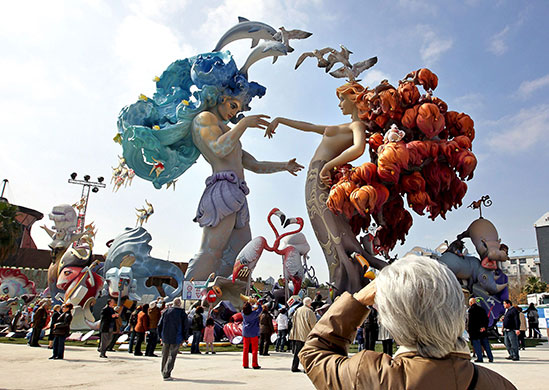 Las Fallas Festival, Valencia, Spain
10 of the craziest, most colourful festivals around the world to visit in 2014, from Valencia to Vietnam.
So you've run with the bulls in Pamplona and you've partied at the carnvial in Rio, Brazil, now you're looking for the next crazy festival to visit.
There are hundreds to choose from each year all around the world, celebrating everything from elephants to ancient gods. Here are 10 of the maddest festivals around to help you choose your next adventure.
1. Las Fallas, Valencia, Spain
2. Festival of Snakes, Abruzzo, Italy
3. Elephant Festival, Jaipur, India
4. Tet Nguyen Dan, Vietnam
5. Days of the Dead, Mexico
6. Thaipusam, Malaysia
7. Pasola, Sumba, Indonesia
8. Carnaval de Binche, Belgium
9. Art Deco Weekend, New Zealand
10. New Orleans Mardi Gras, Louisiana, USA