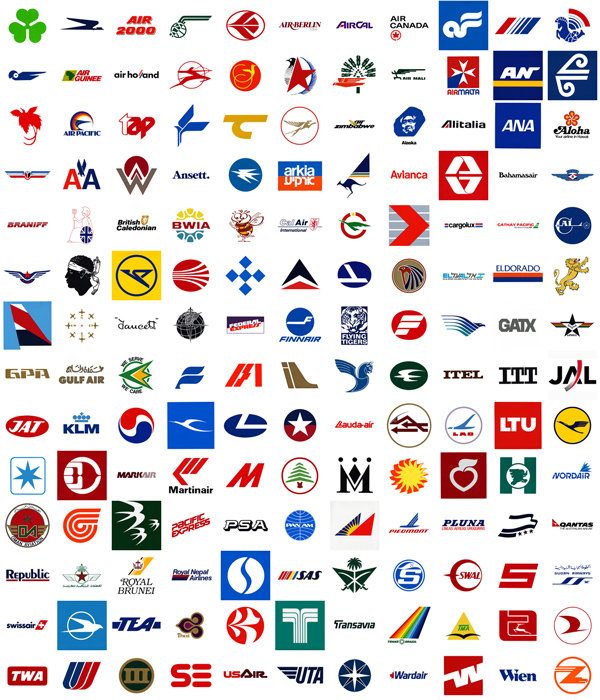 Airlines logos
1. A recognized rating system - One of the first things potential hotel guests check is the star-rating of their hotel.
2. Dedicated staff - Ask any top-end hotel executive for the secret of the brand's success, and you'll invariably get the answer: the people.
3. Restore the human touch - Humanity in modern travel means making sure the customer feels properly looked after.
4. Personalized experiences - Good hotels avoid the perception of commodifying the travel product by focusing on personalized guest service.
5. Improved efficiency - While hotels can influence their customers' experience from the moment they disembark -- for example, with a meet and greet service at the airport and shuttle or limousine transfer -- airlines have comparatively little control over what happens between check-in and boarding.